Grime 4 Corbyn has RELAUNCHED today with Grime 4 Corbyn 2.0 and it's huge.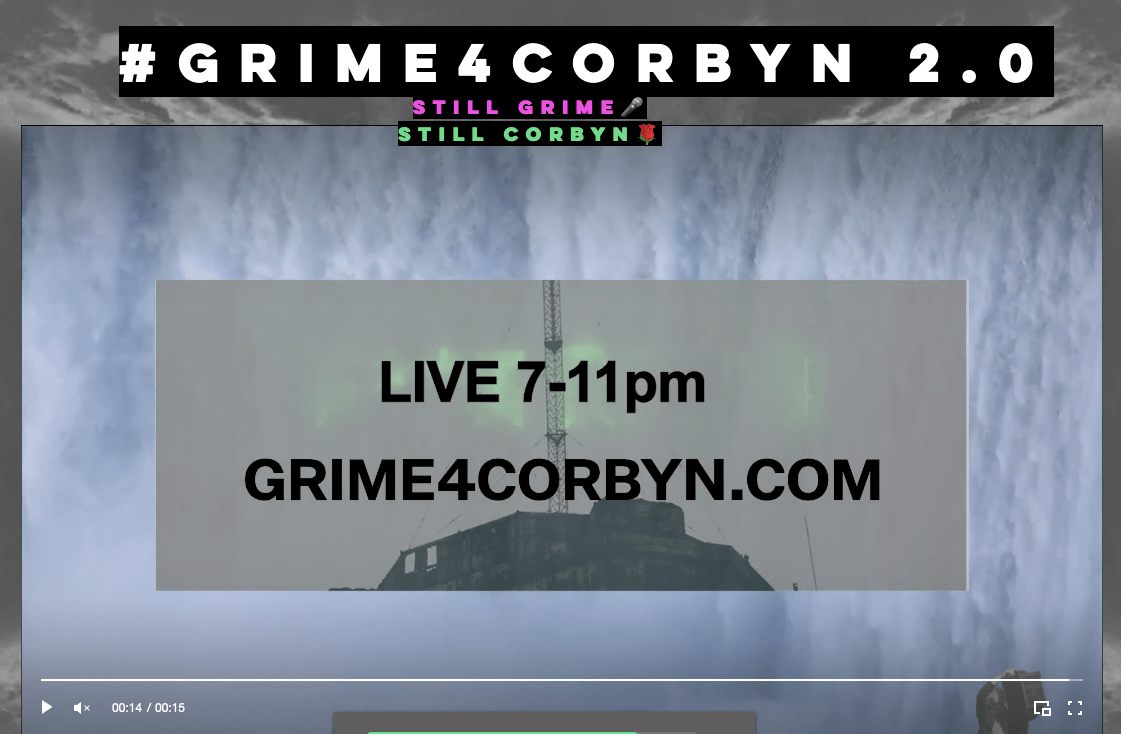 In the past 24 hours, as we lead up to the General election on 12th December with registration closing tomorrow, you may have seen this hashtag trending and circling social media. Many musicians are tweeting this #GRIME4CORBYN, but what is it?
The Live Stream event which is happening this Friday 29th 7-11pm hosted by Grime originals requires a sign-up to see grime artists performing in aid of Labour.
This is a movement that was launched two years ago with the pro-voting campaign called Grime 4 Corbyn.
The campaign followed a huge wave of support for Labour in the grime scene, originating from the MC Novelist, who shared messages of his membership to the Labour Party.
Jeremy Corbyn, the Labour Party leader has been supported by more and more grime artists since the 2016 referendum including STORMZY. Corbyn's snapchat even featured a takeover by JME where he told people to register to vote.
In a video by iD, MC JME meets Jeremy Corbyn in a cafe to have a conversation. The two talk about why young people don't vote and what that means for the outcome. The main message of the artist being "make sure you register to vote."
Following all of this, the pro-voting campaign website Grime 4 Corbyn was launched.
The outcome of the following election created an increase of seats by 40% for Labour, but that was 2017.
In the past couple of days, it has been announced that 1.5 million young people have registered to vote for the next election and Grime 4 Corbyn has RELAUNCHED.
This election just got a whole lot more interesting.